SCHOOL FACILITIES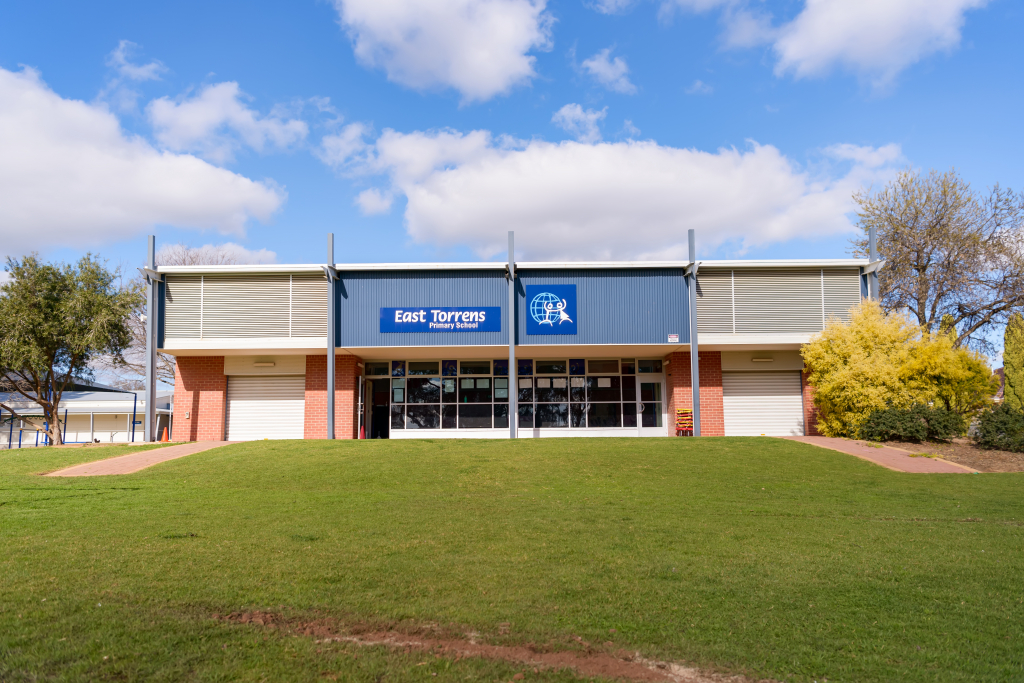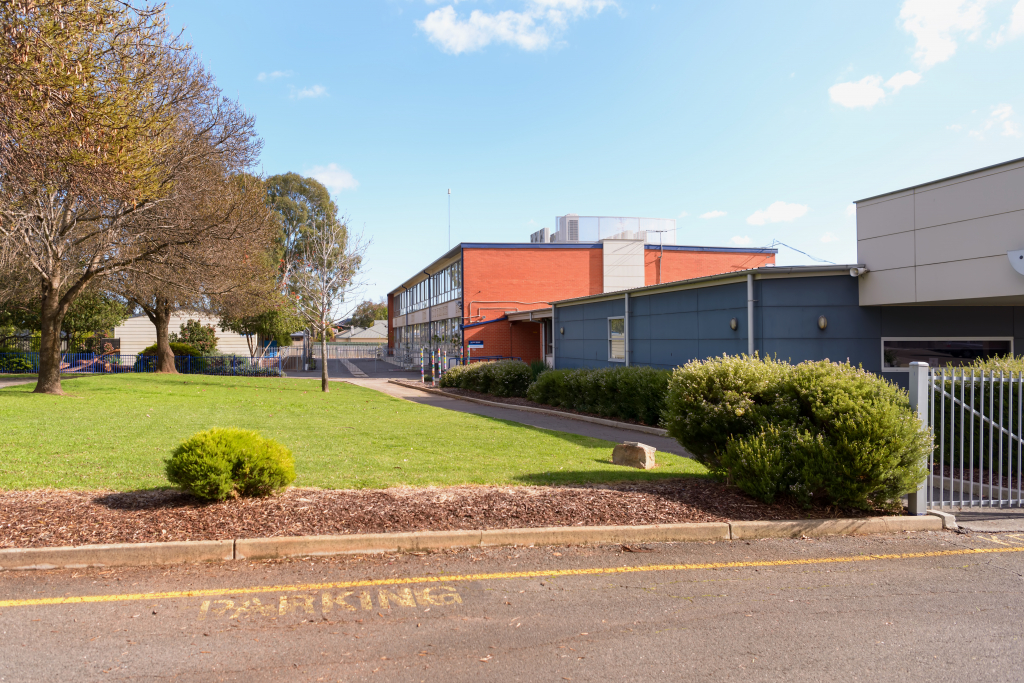 East Torrens Primary School is situated on scenic landscaped grounds which includes a 'Nature Play' garden and bike track, tennis courts, Gymnasium, Science/STEM room, Library/Resource Centre, large oval, kitchen facilities and an OSHC (Out of School Hours Care) service.
Our classrooms are spacious, open and airy and many have adjoining open spaces for shared learning.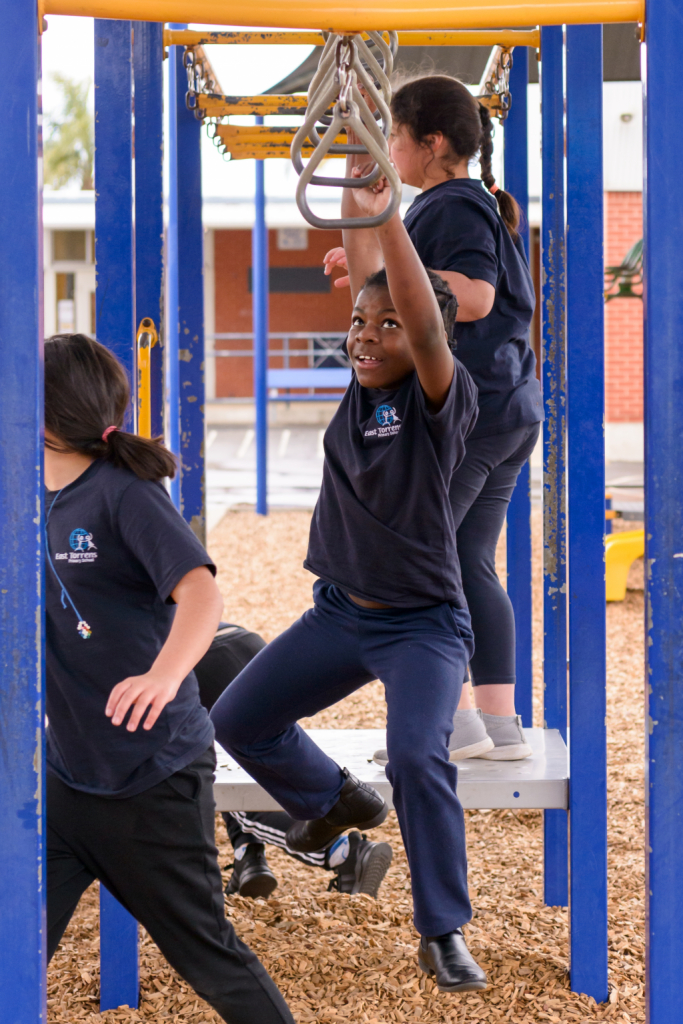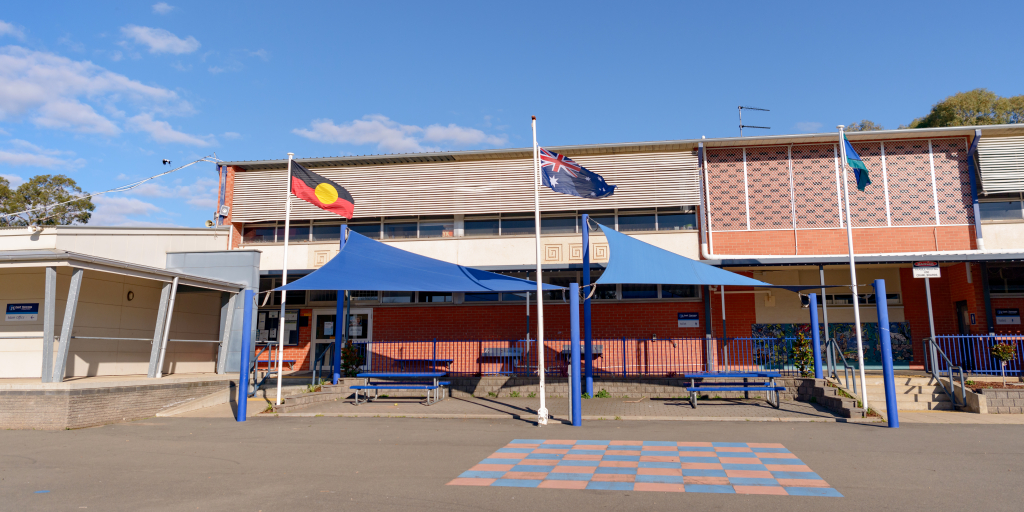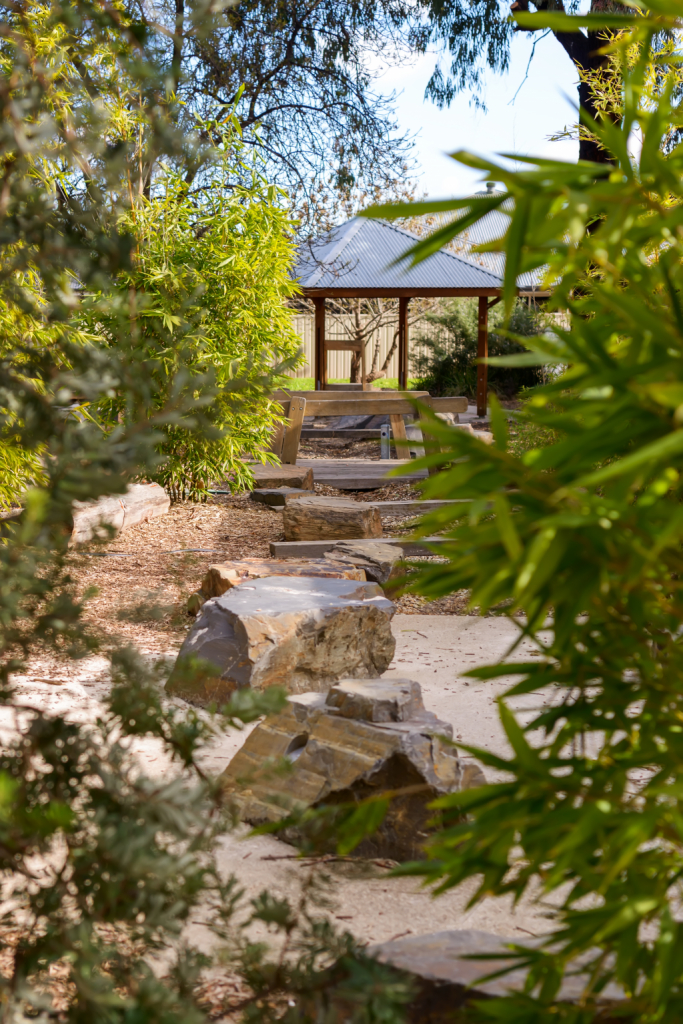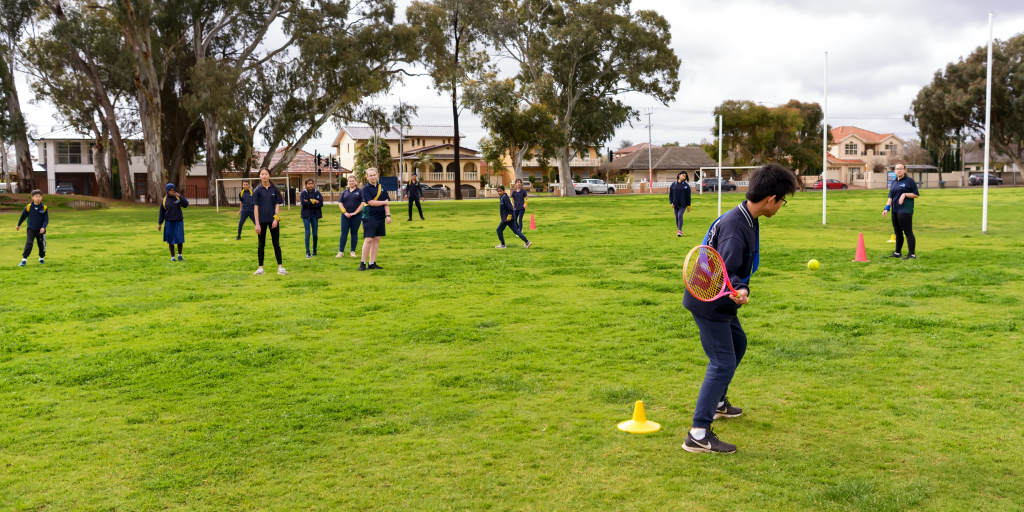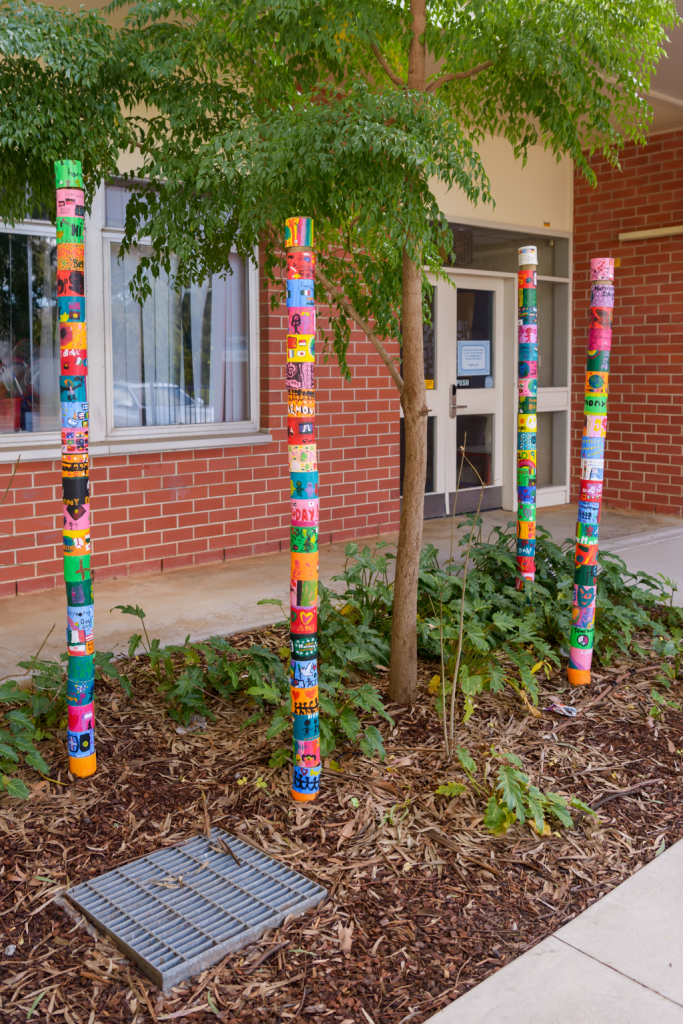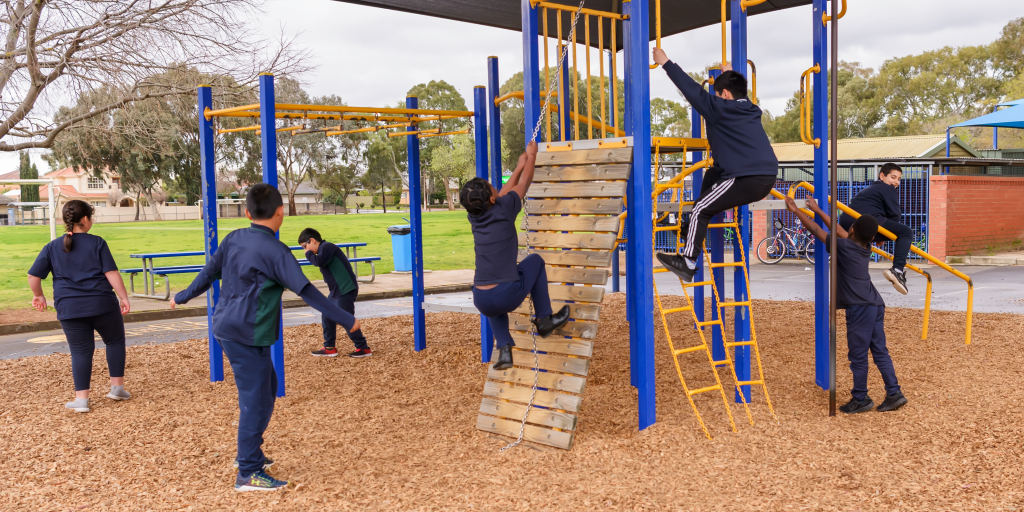 GYMNASIUM
Our Gymnasium proudly displays flags representing the many countries our students have originated from - Everybody belongs at East Torrens!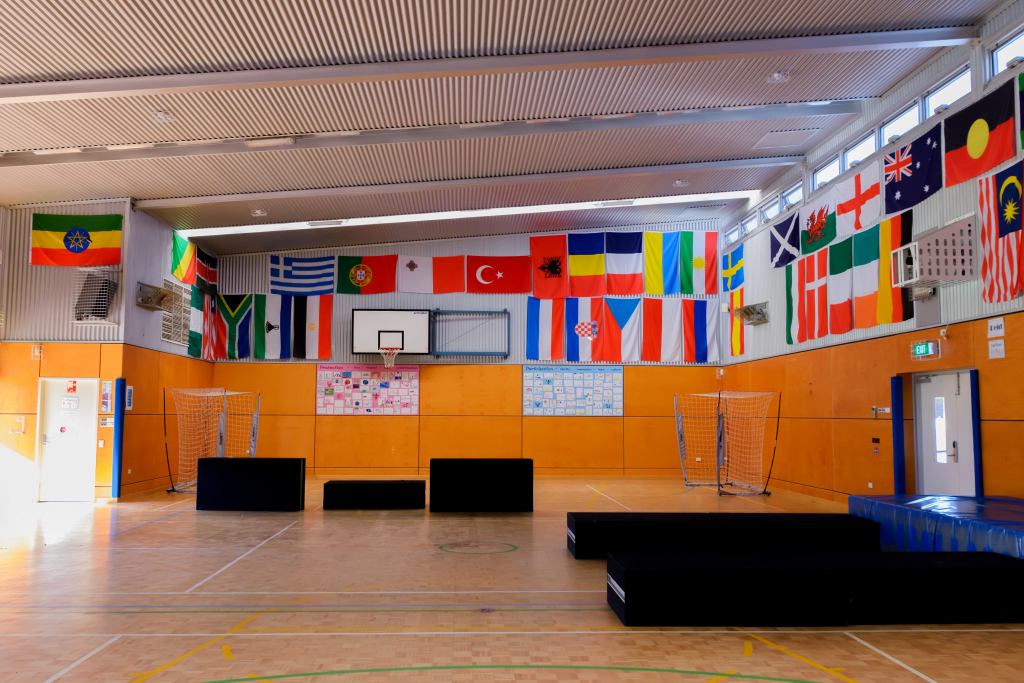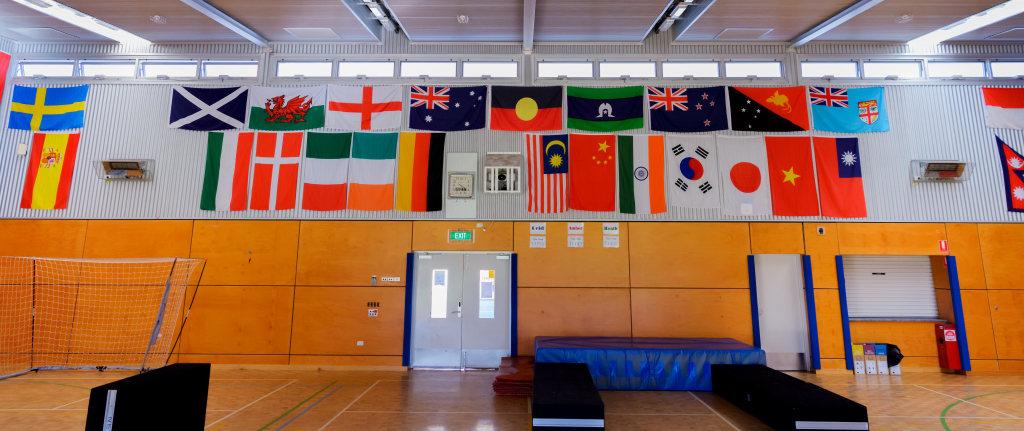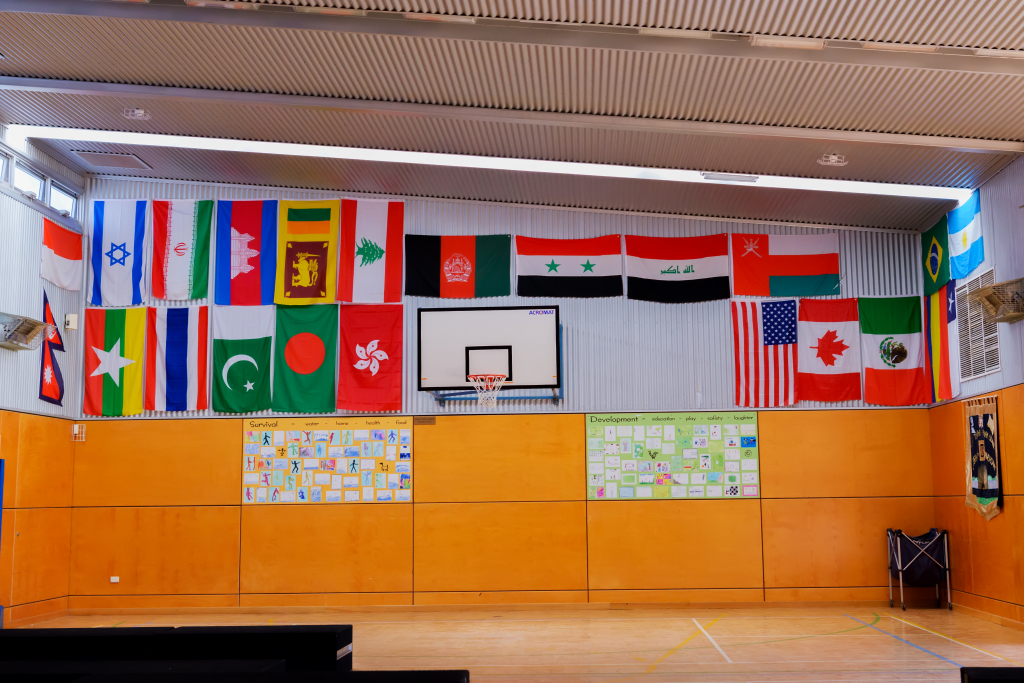 The gym is used for PE/Health lessons, lunch time and after school sports and practices and assemblies.
This space can also be used by outside agencies and is available for hire.
SCIENCE / STEM
Our Science/STEM room was refurbished in recent years and is now a wonderful learning space for inquiring minds.
To equip students for future employment opportunities the Science Curriculum incorporates aspects of Technology, Engineering and Mathematics (STEM).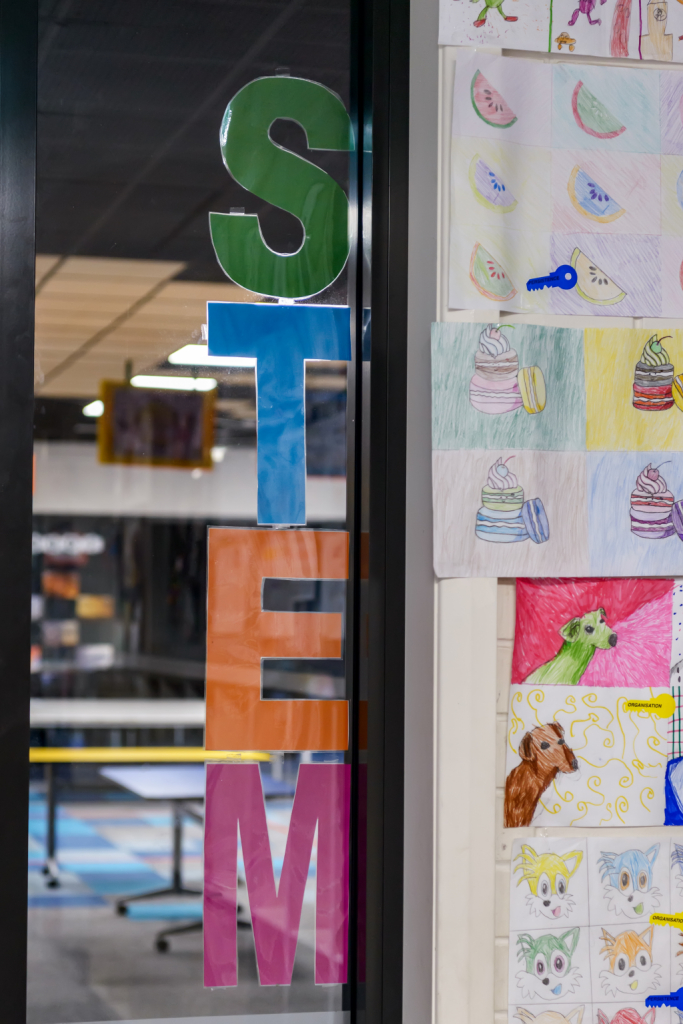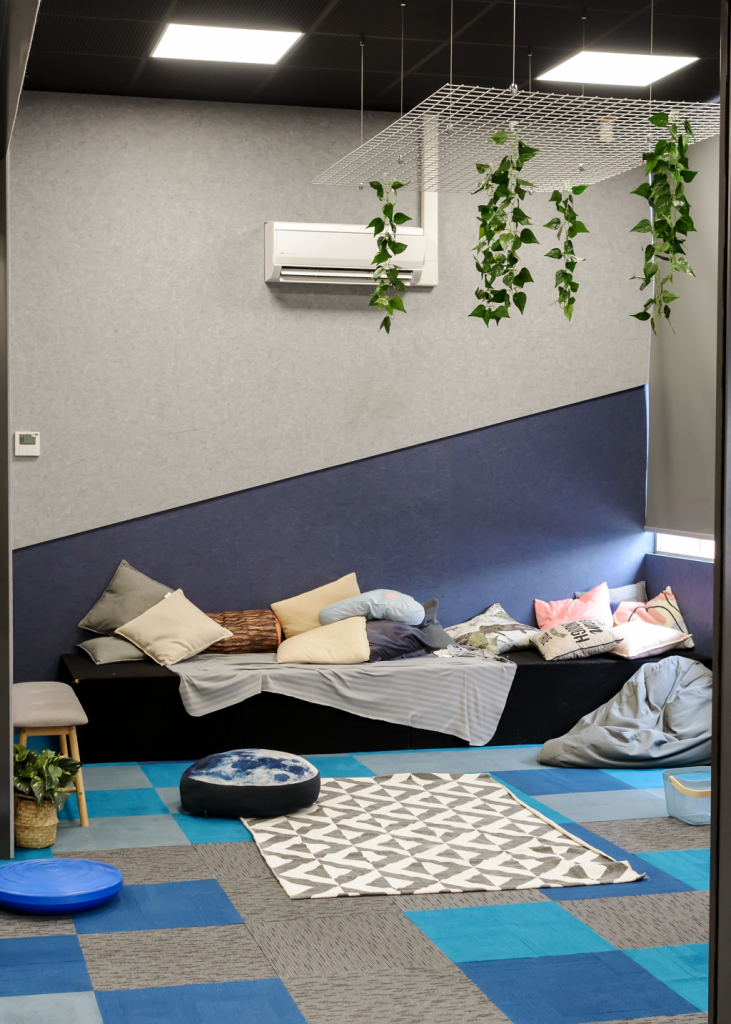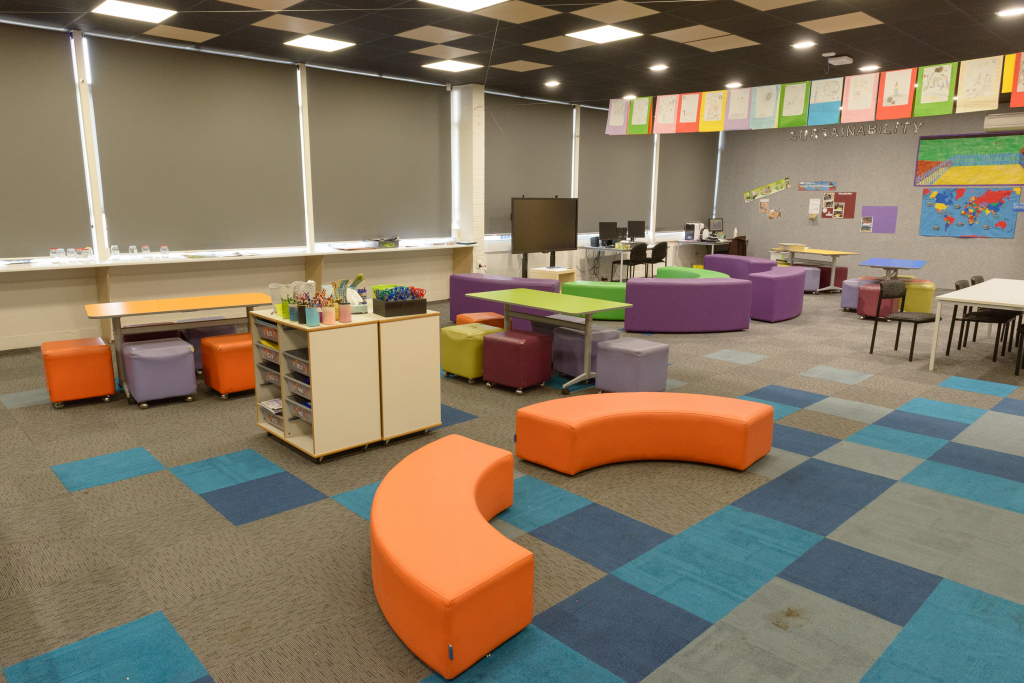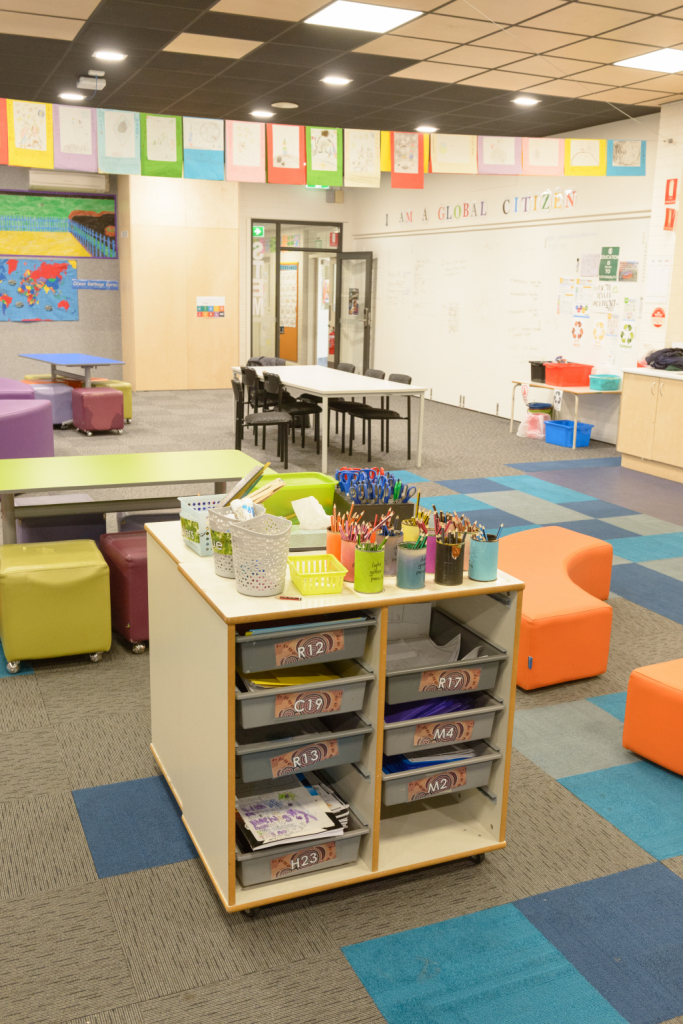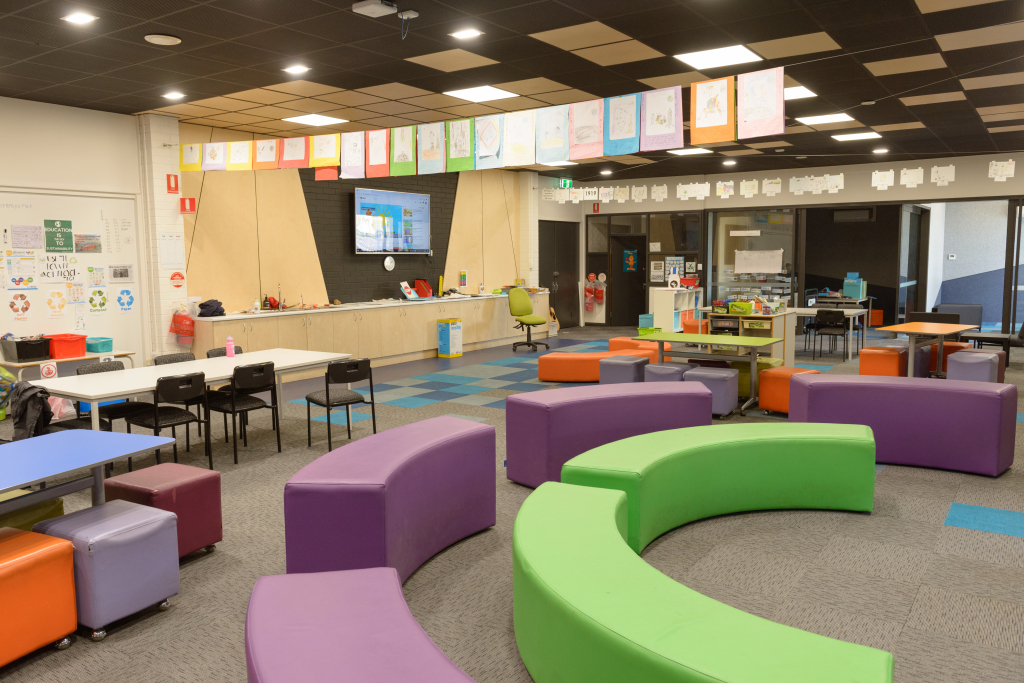 LIBRARY / RESOURCE CENTRE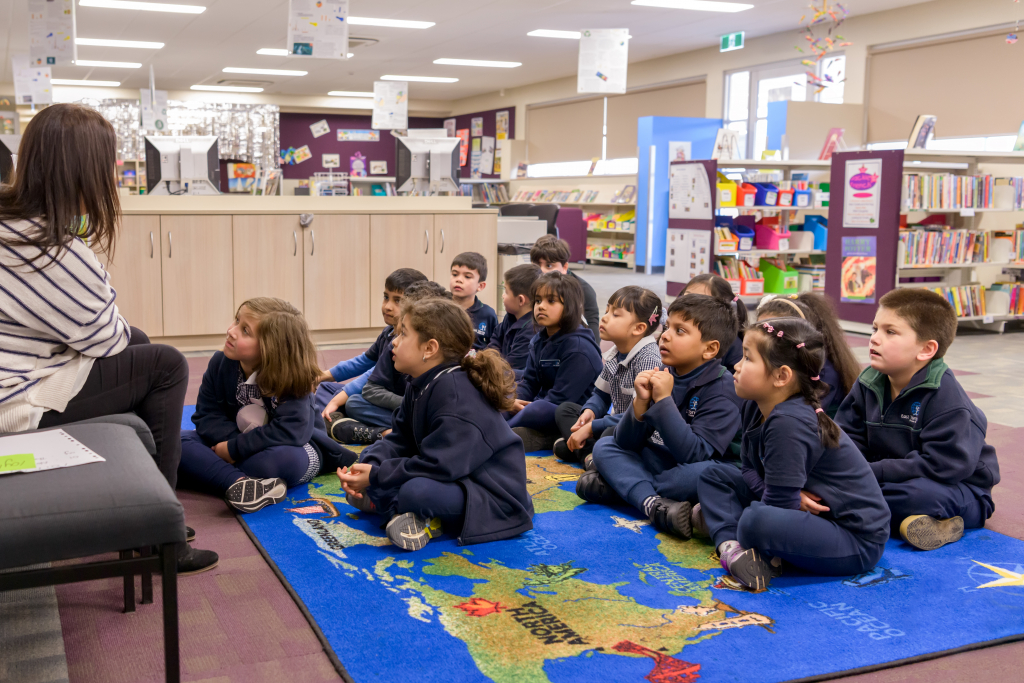 Students have a library lesson each week where they are able to borrow up to three books for a loan period of two weeks.
Reception to Year 2 students must use a library bag for storing and carrying their library books which can be purchased from the Uniform Shop.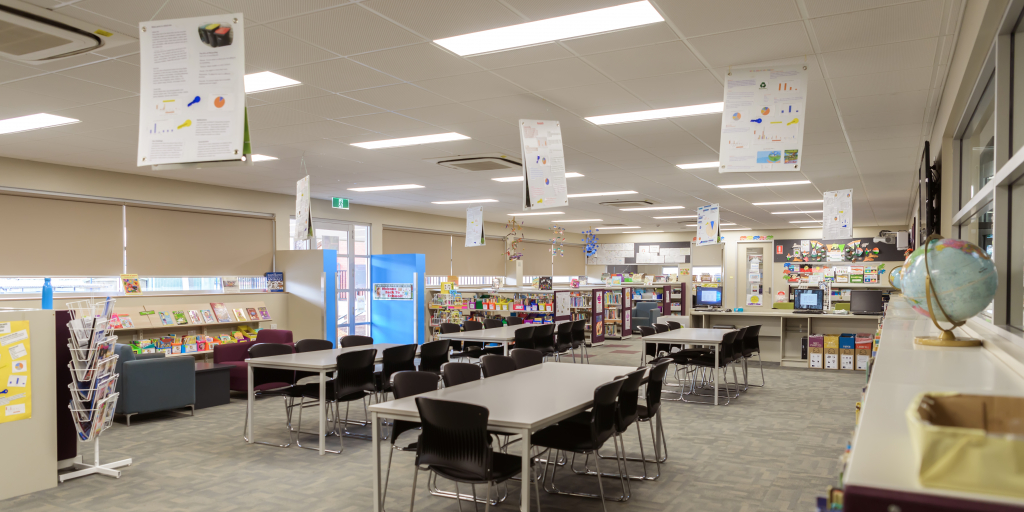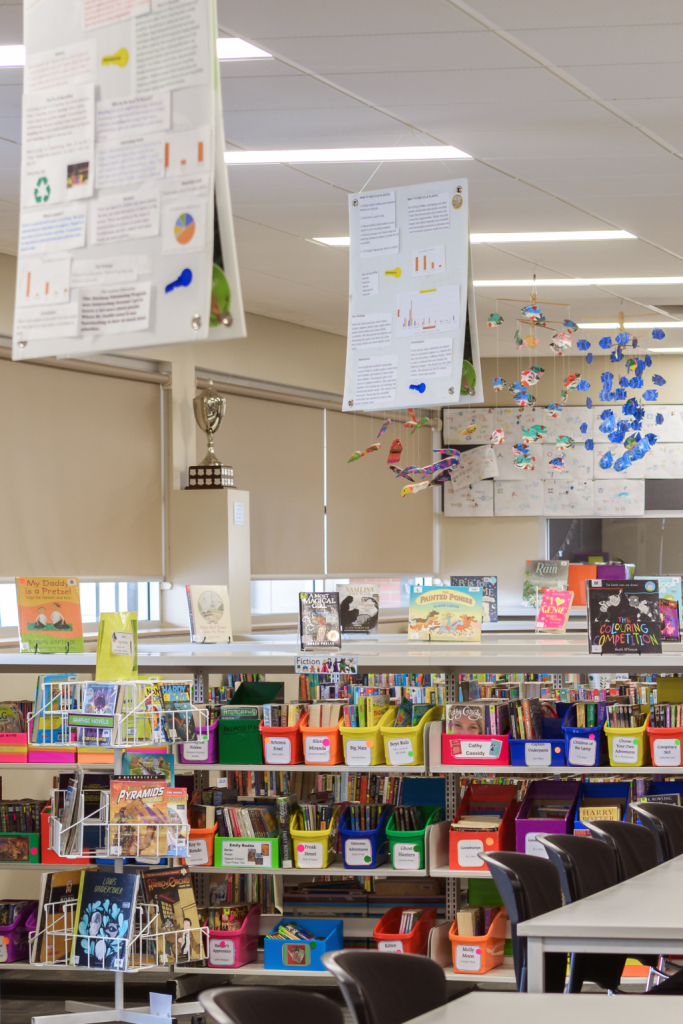 Students with overdue books will not be able to borrow until they have returned outstanding items.
All books must be returned in the same condition that they were borrowed. Families are responsible for replacement or the cost equivalent of any lost or damaged books.
The Library/Resource Centre is open for student use at Lunch times.
Students can:
read
use computers
draw
play games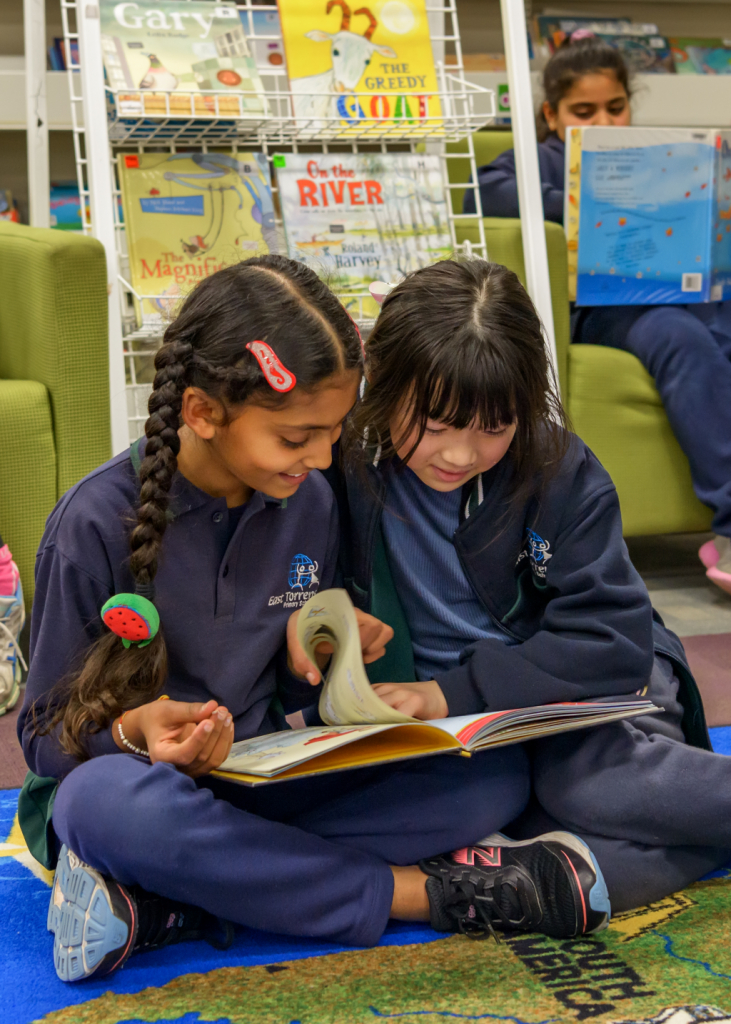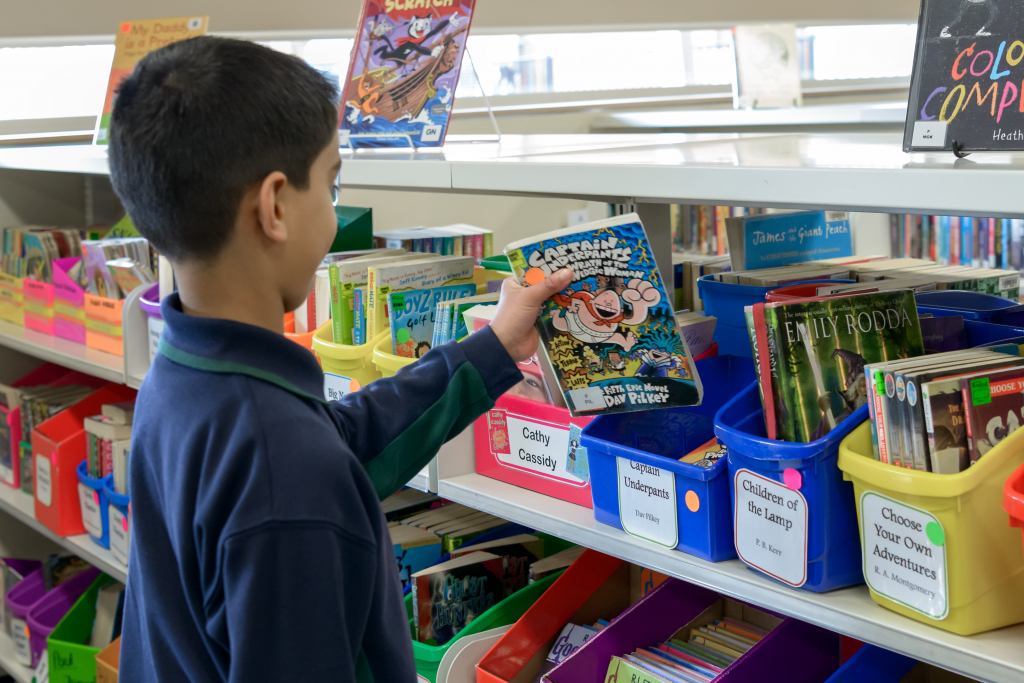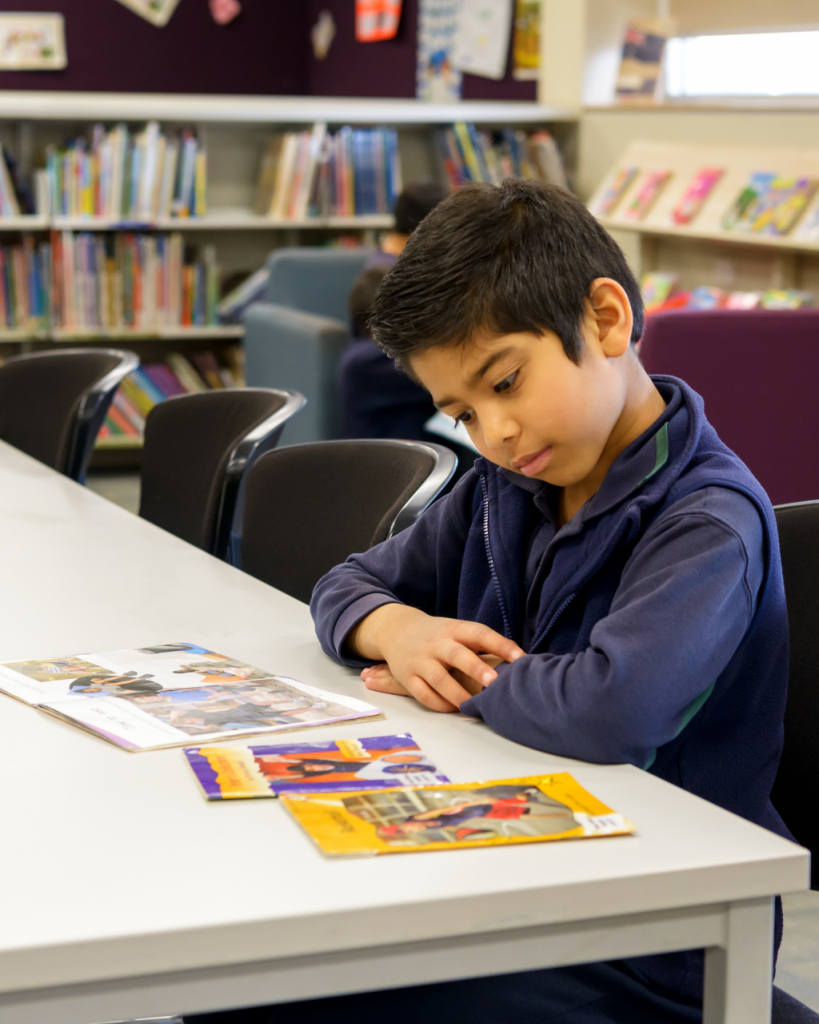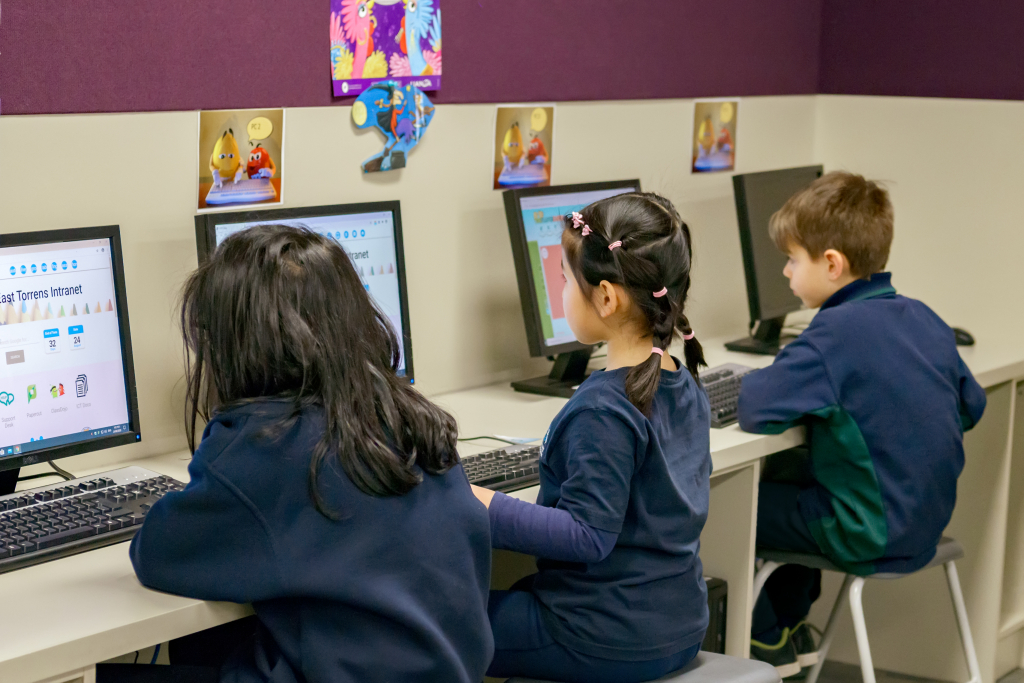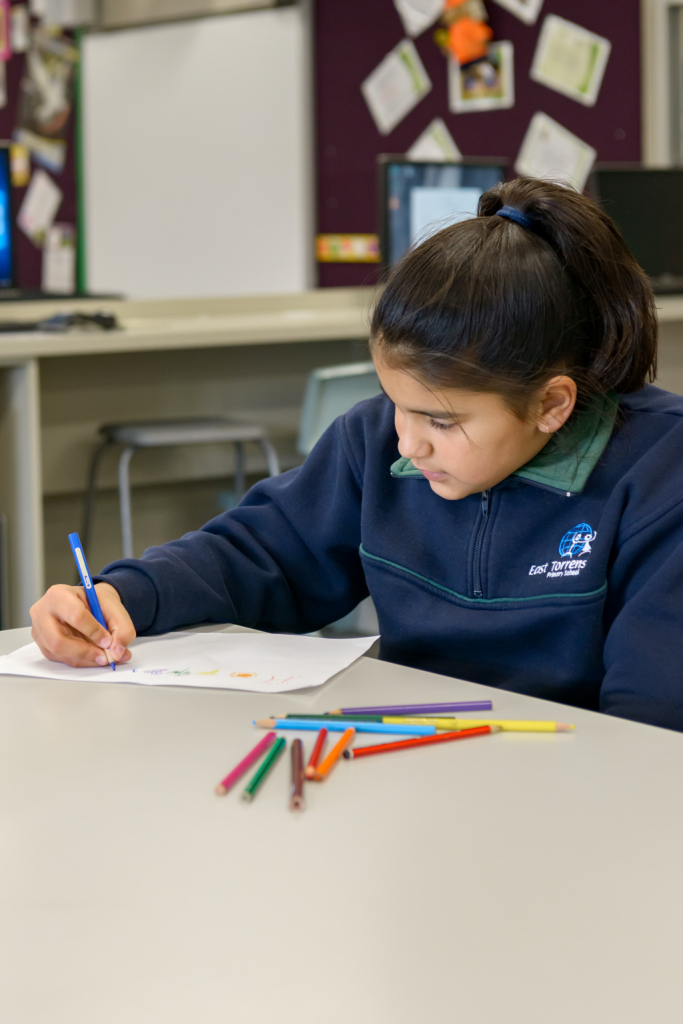 NATURE PLAY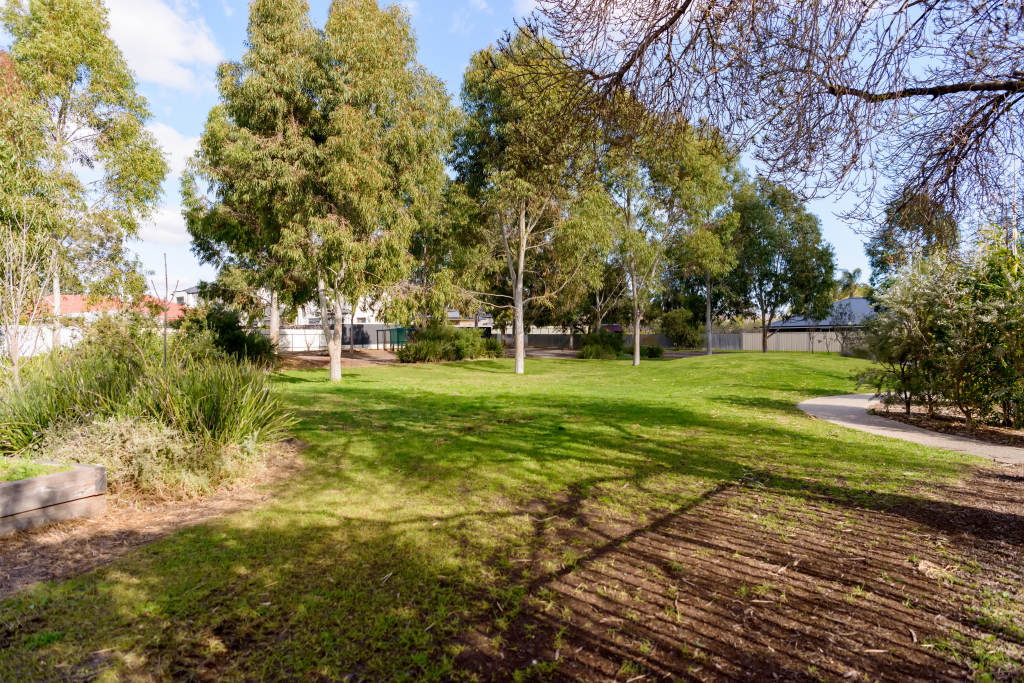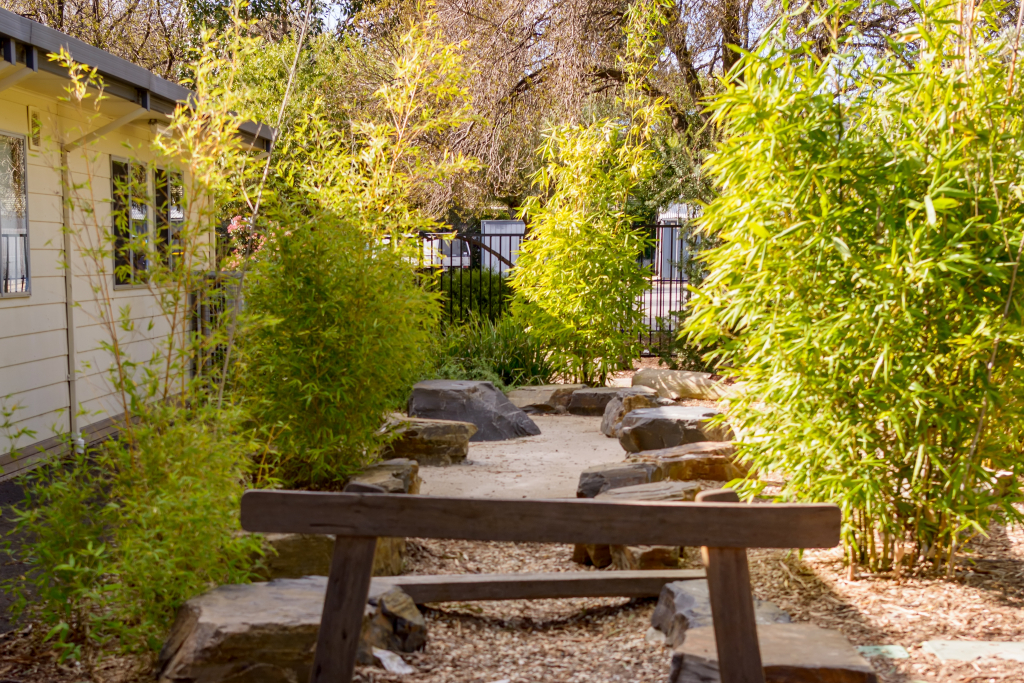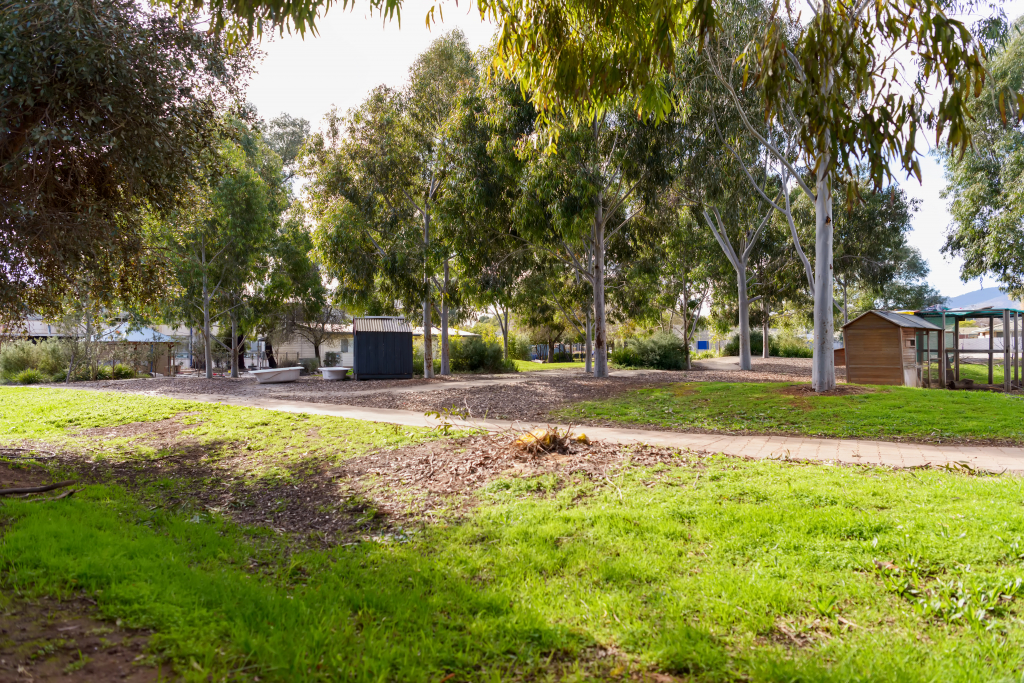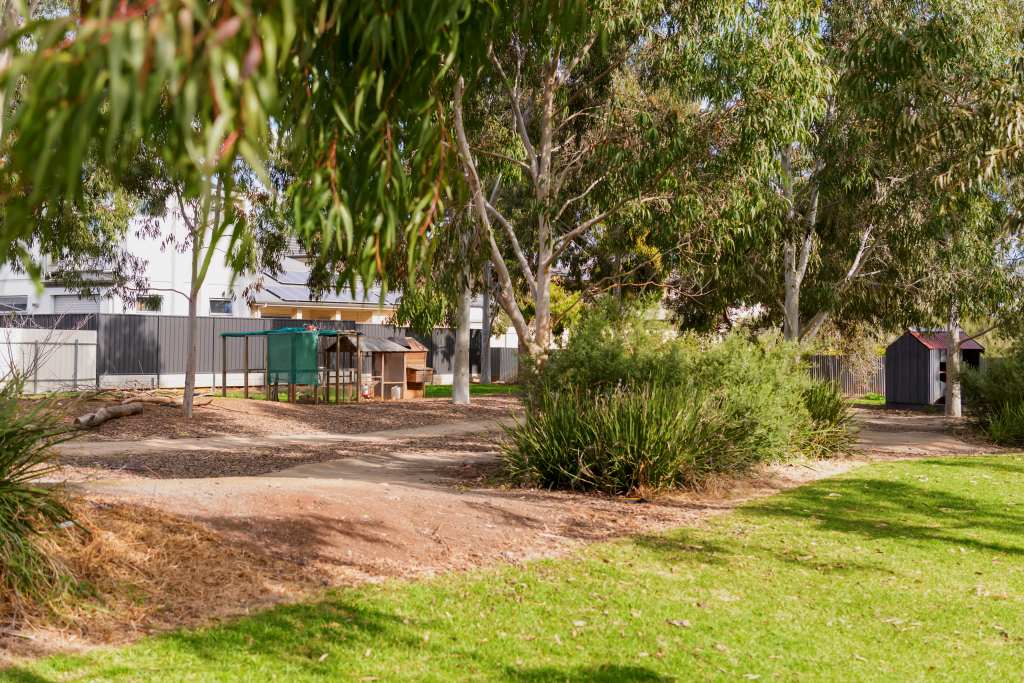 Our Nature Play Space provides opportunities for students to learn and play in creative and meaningful ways. Features within our space include a controlled water play, dry creek bed, bike track, outdoor teaching spaces, chickens, fruit orchard, mud kitchen and a range of loose parts for play based learning.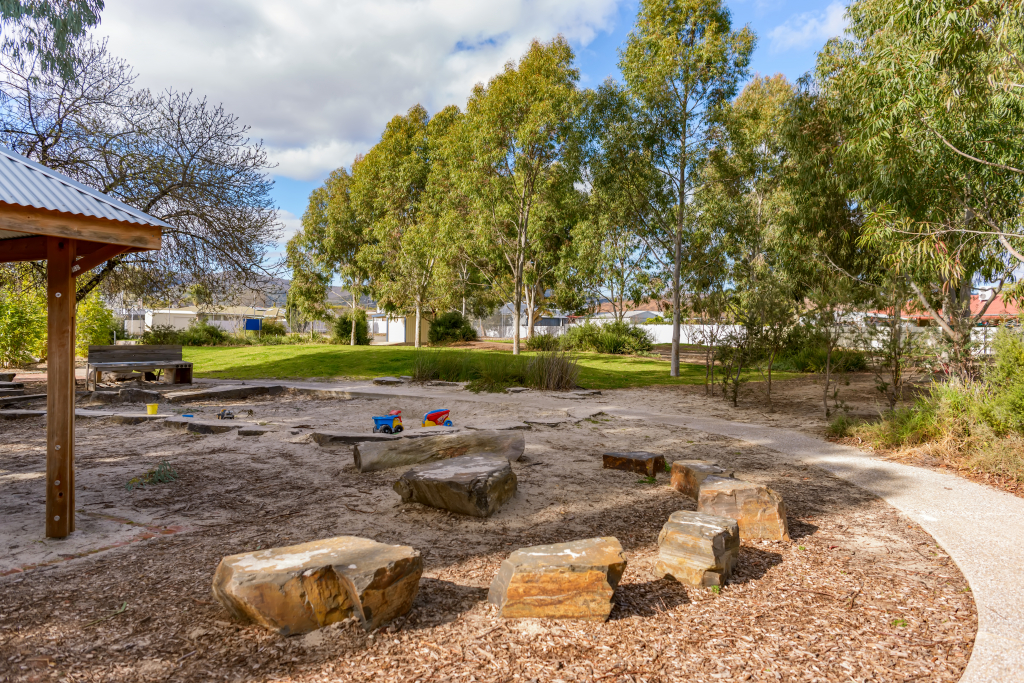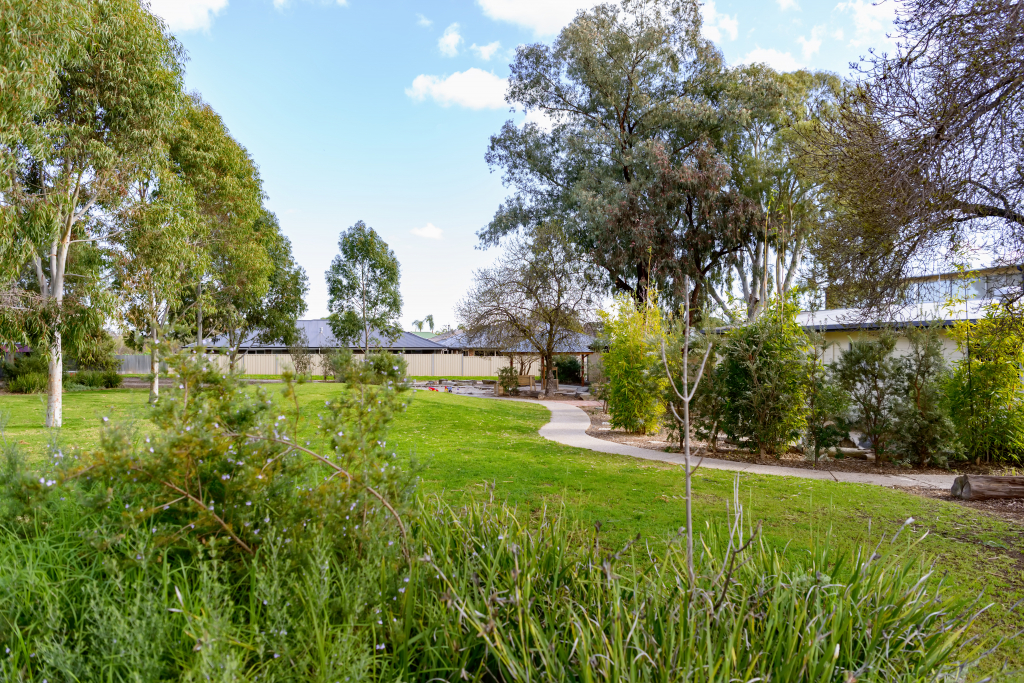 LUNCH TIME ACTIVITIES
Chess Club
'Strategy time!'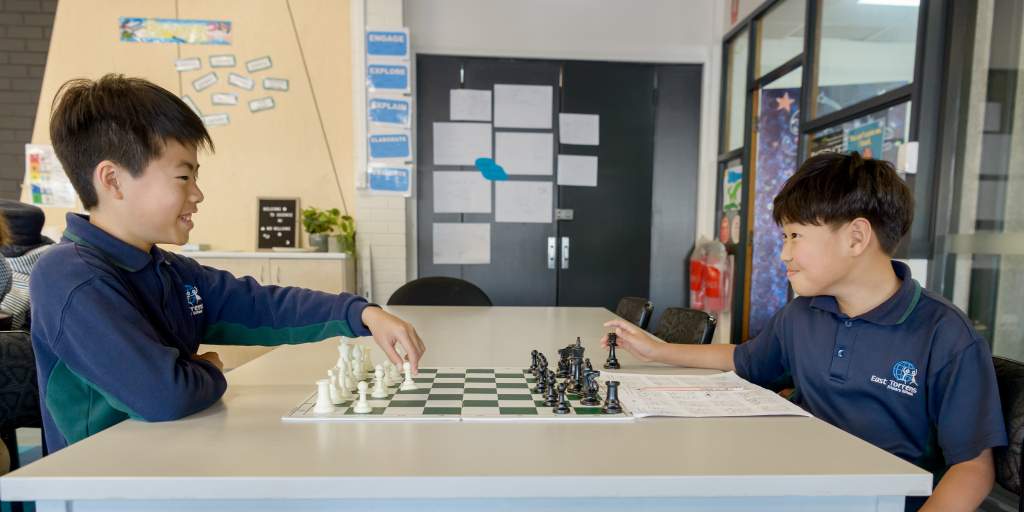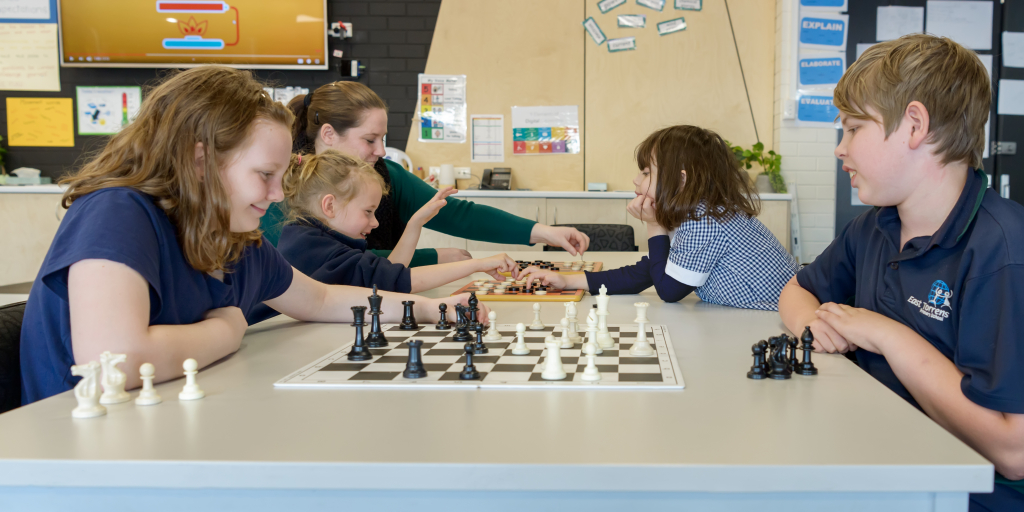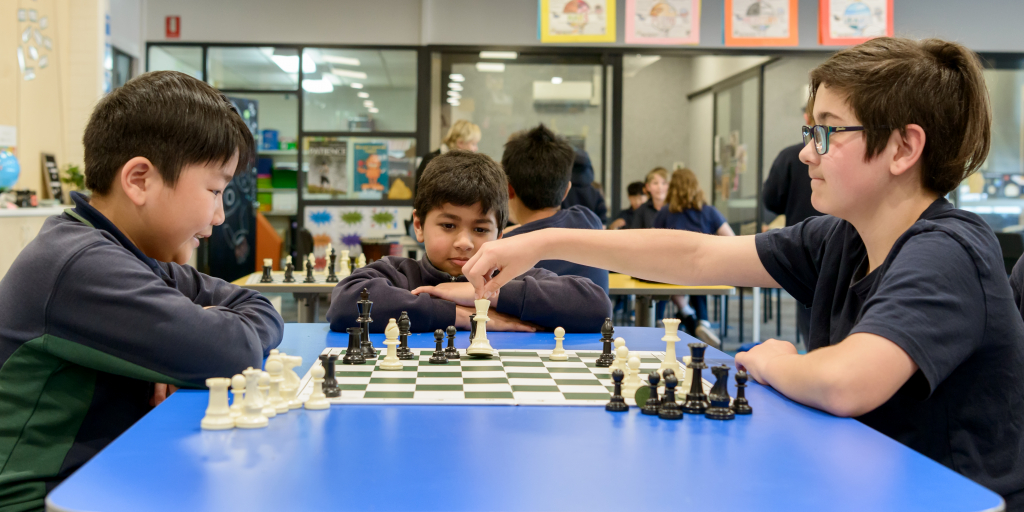 Chess Club is for all age groups and the older year levels can participate in Interschool Chess Competition.
Lego Club
'What creations can we build today?'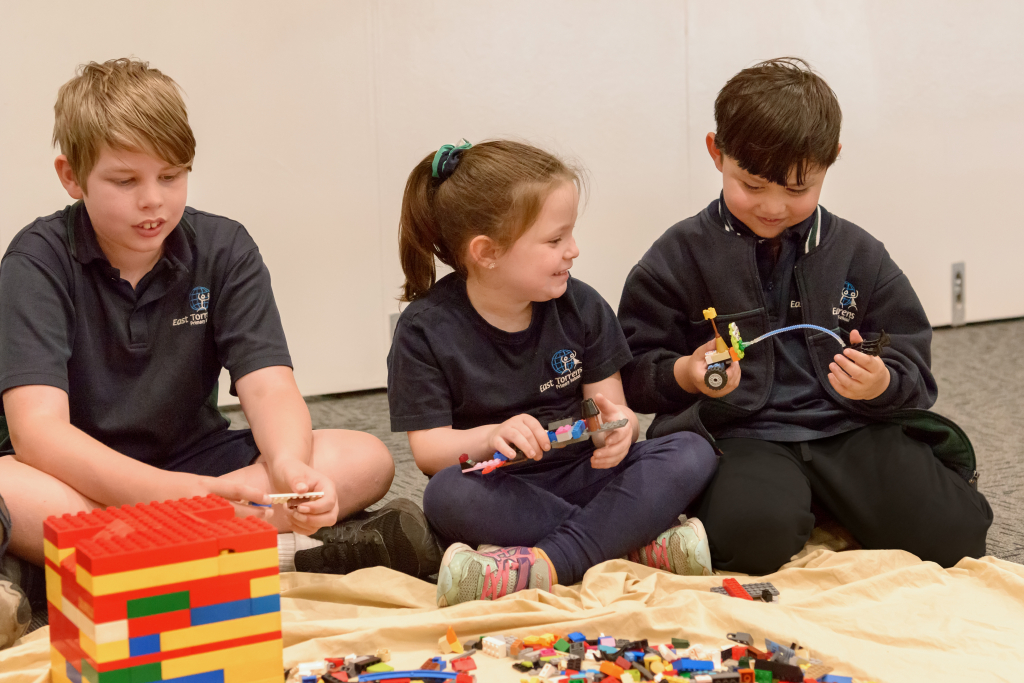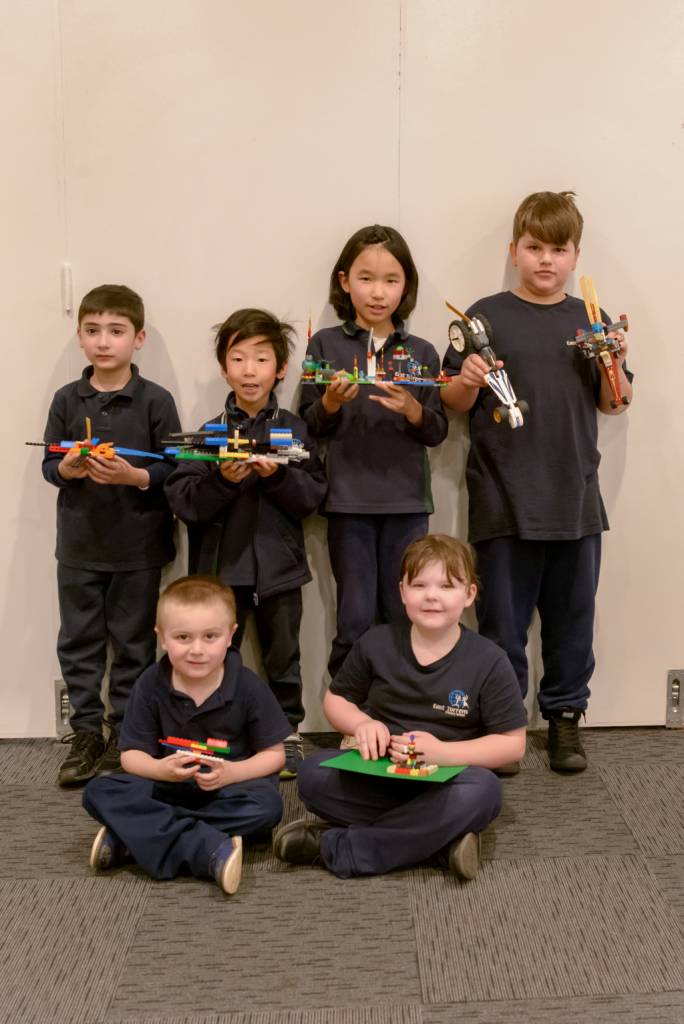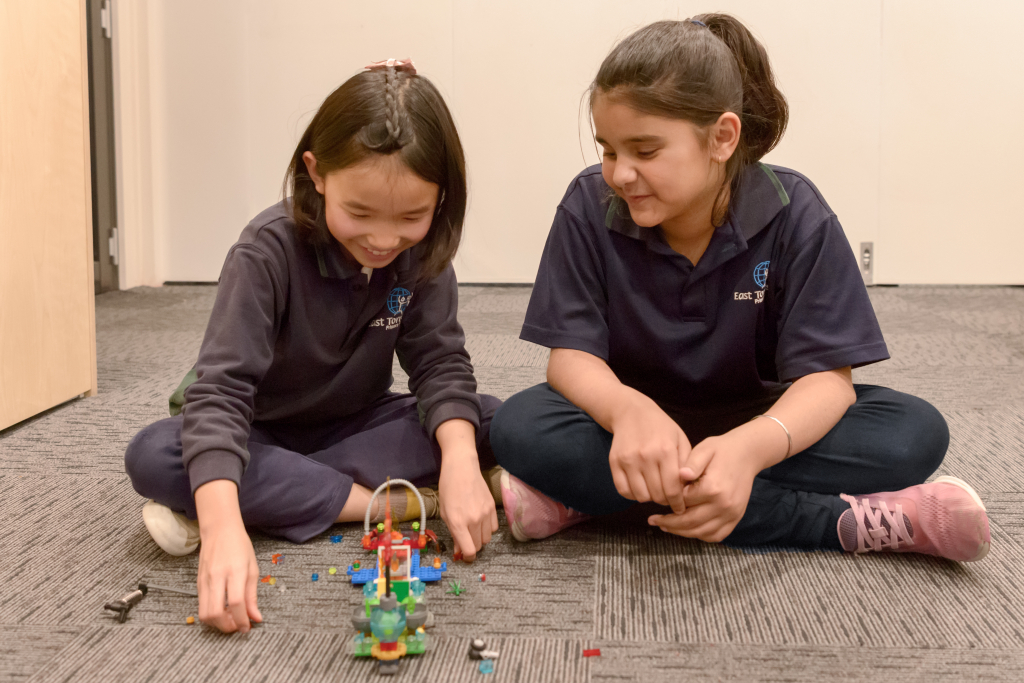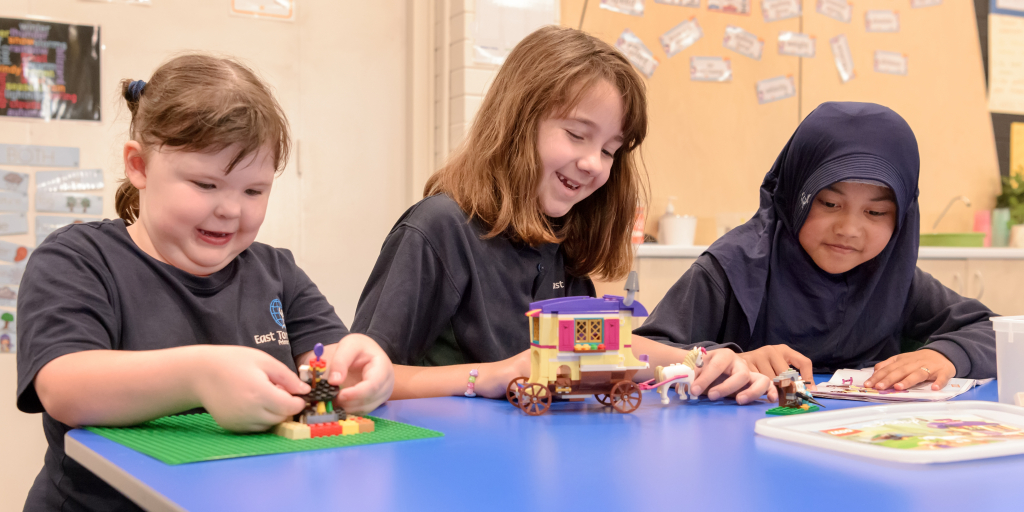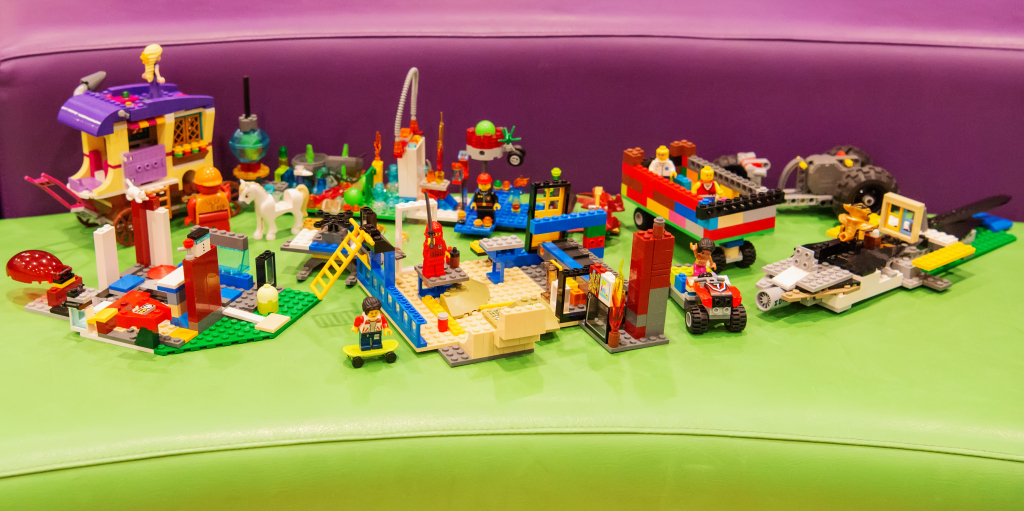 Lego Club is for all year levels and we have a wide range of Lego sets for students to be creative with.
Nunga Club
'Ballet & Hip Hop to Aboriginal music
'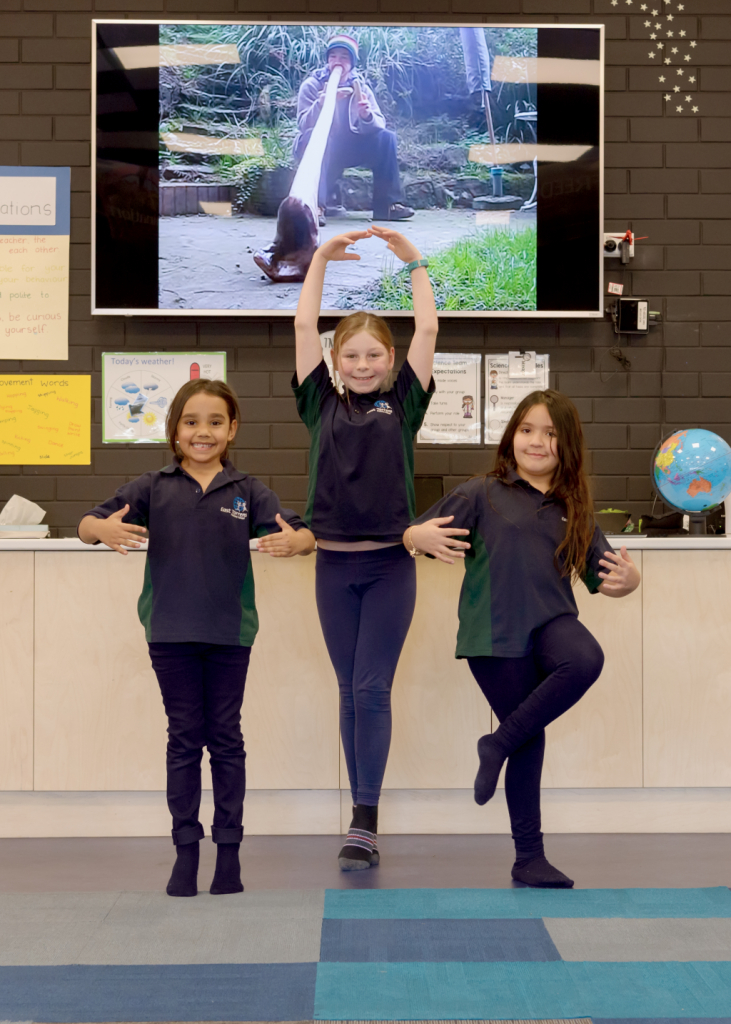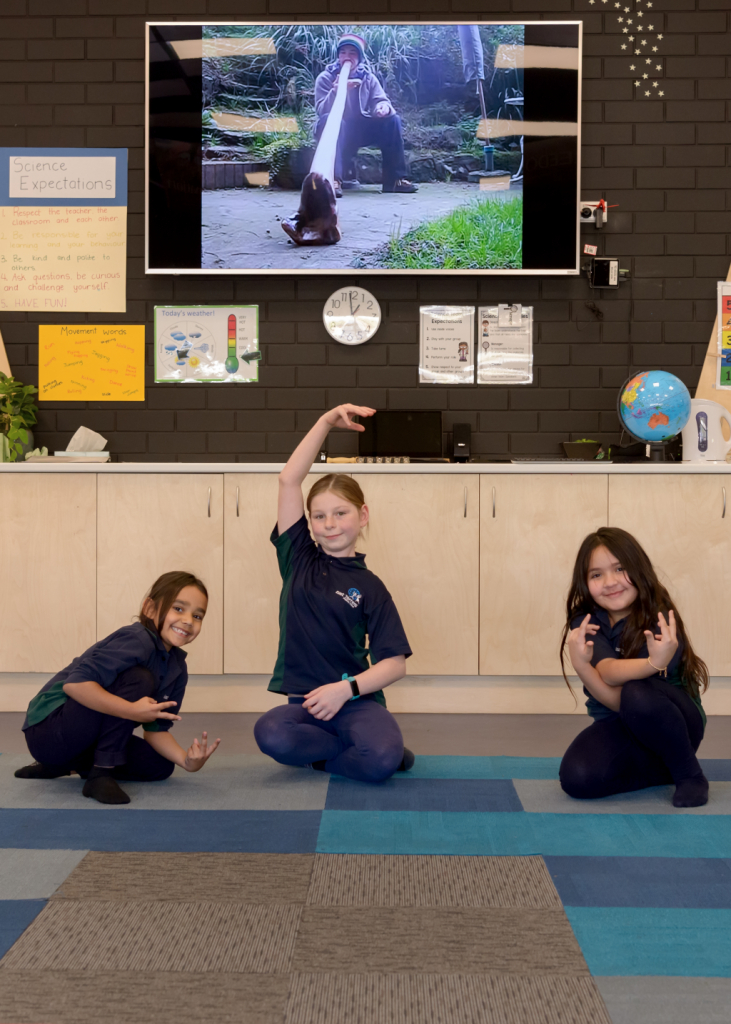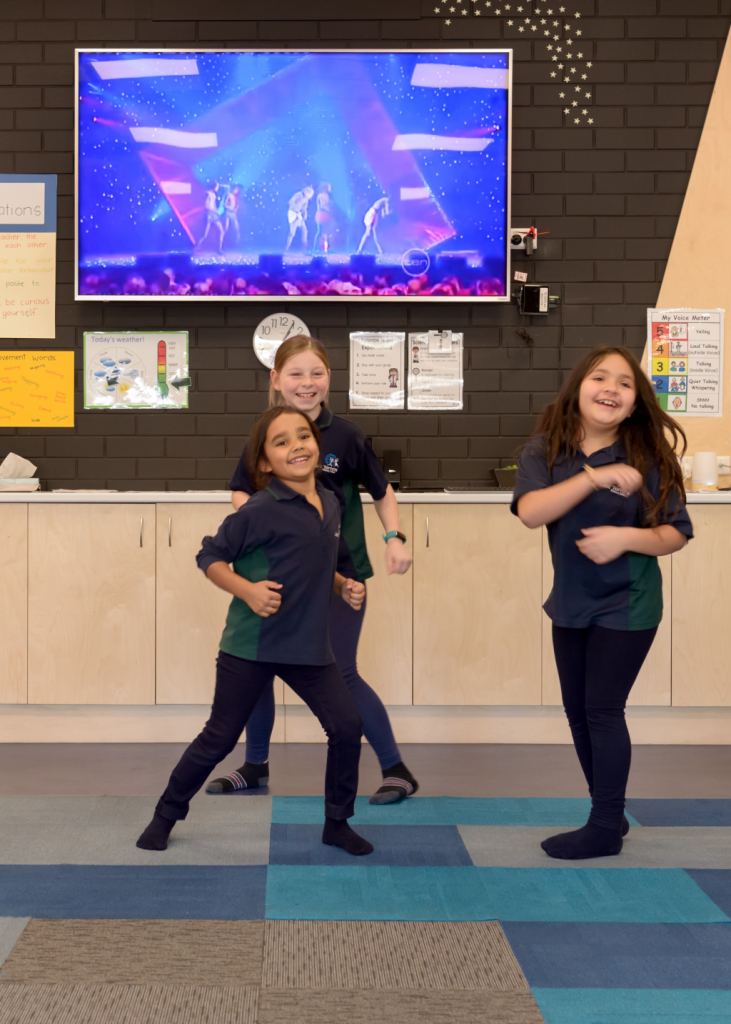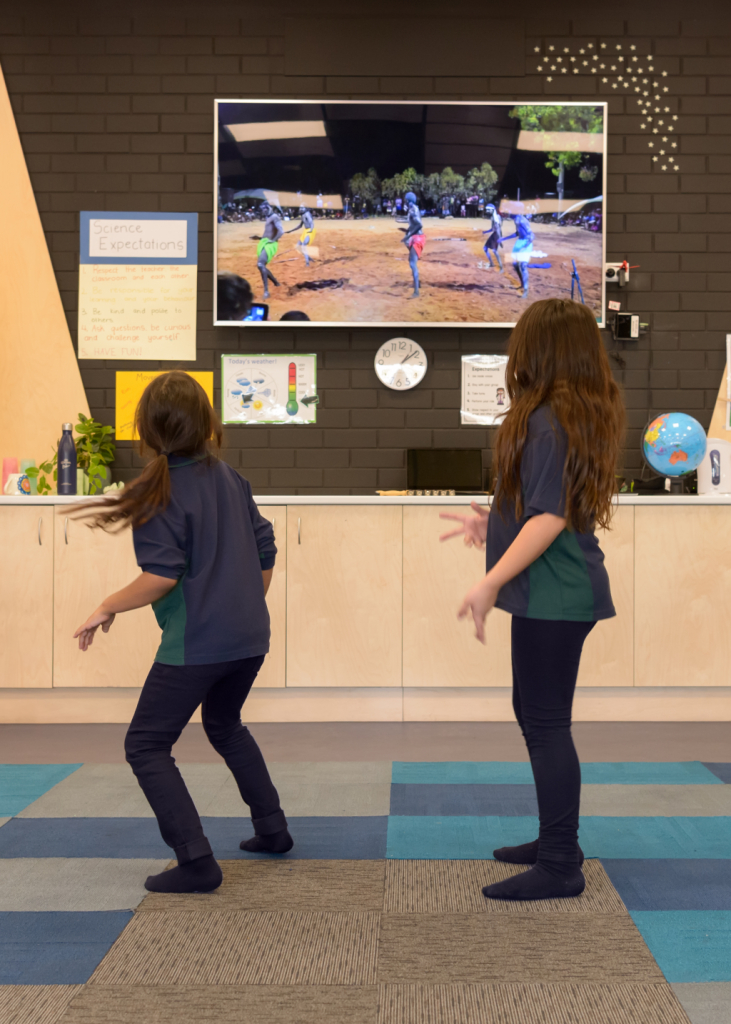 Nunga Club is for students who identify as Aboriginal or Torres Strait Islander.
A wide range of activities and cultural experiences are explored.
Wheels Wednesdays
'Lets ride!'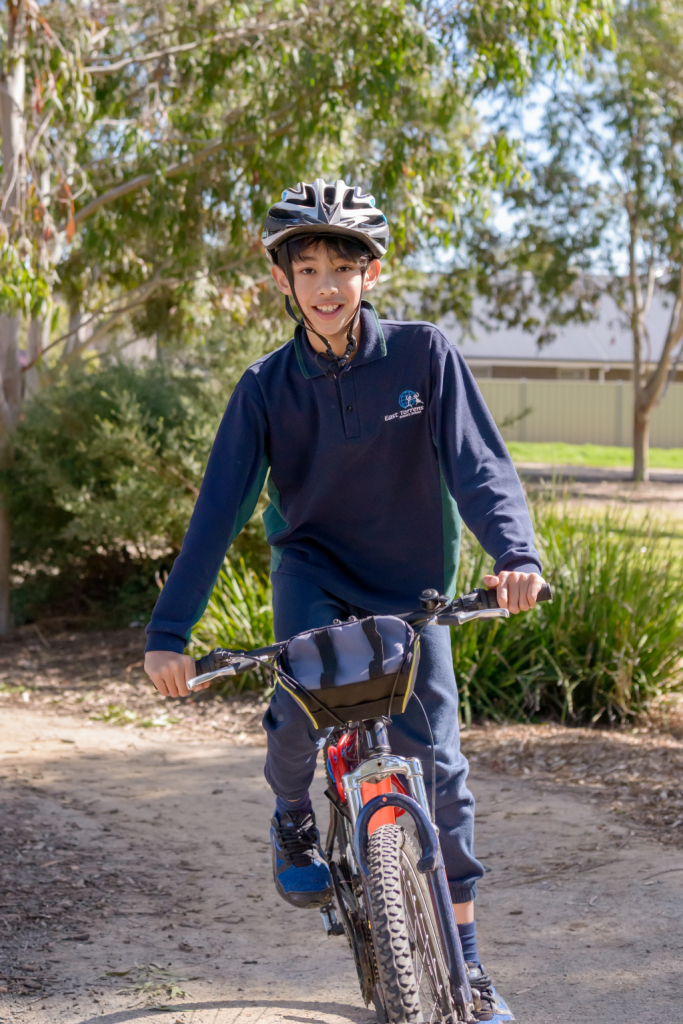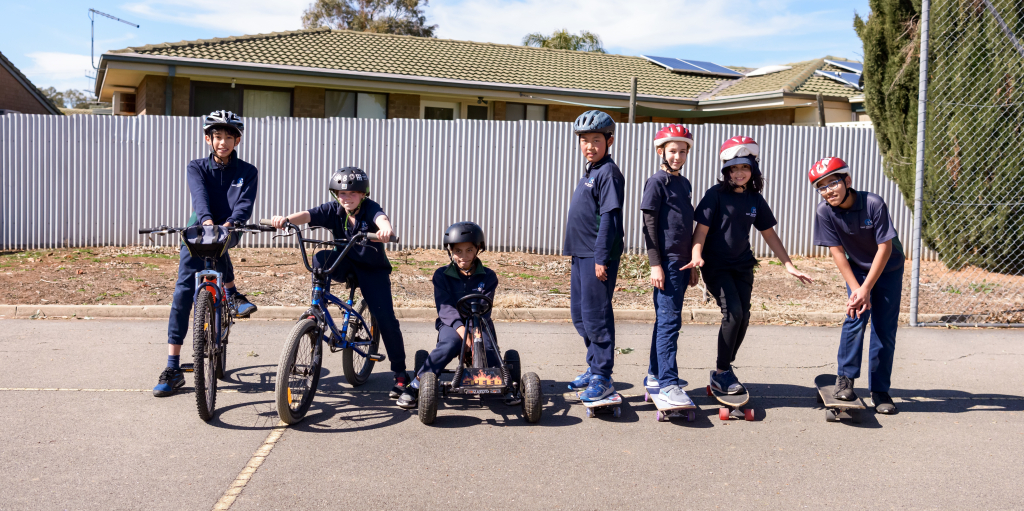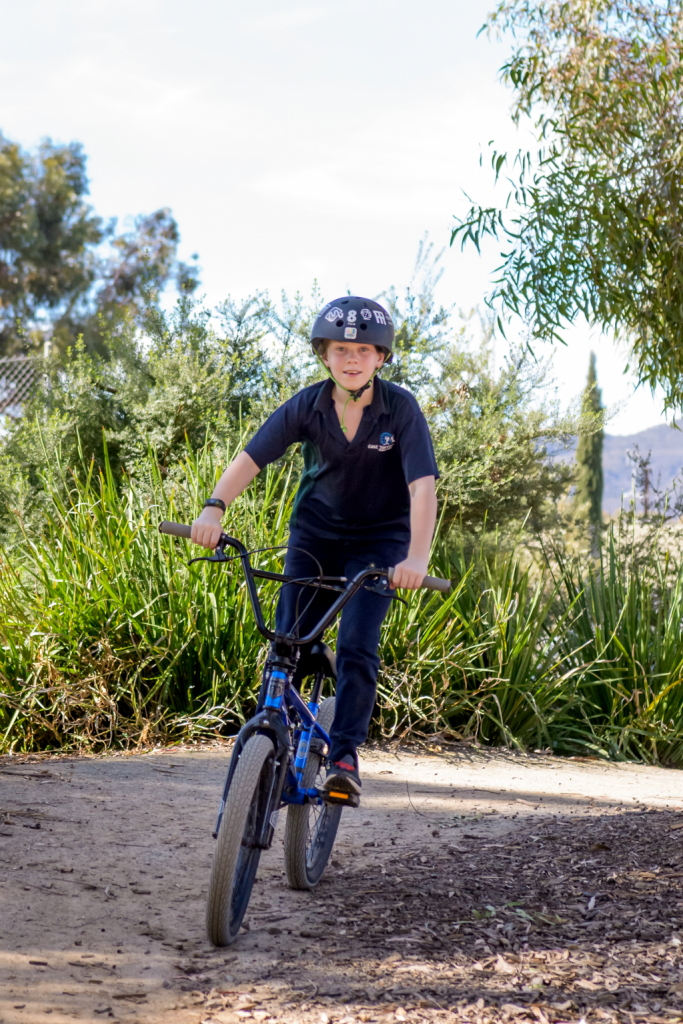 Wheels Wednesday is for all year levels. Bring your bike/scooter/skateboard and helmet (or borrow ours) and have fun with your peers!
TECHNOLOGY
We are a school that values 21st Century Learning and provide our students with a range of technologies that allow students to access to the curriculum in a variety of ways.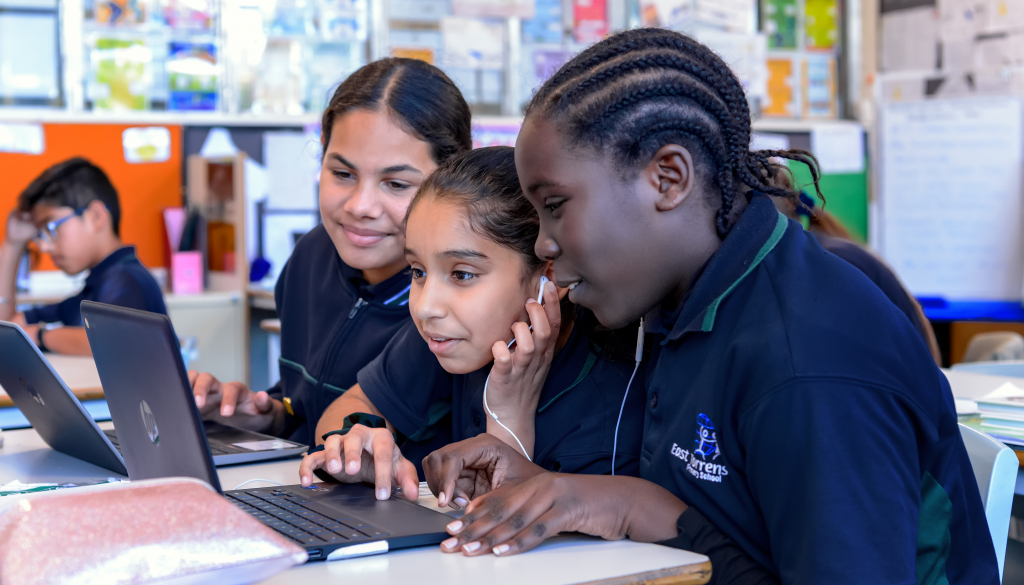 An ICT initiative in 2015 saw the implementation of Chromebook devices as a 1:1 learning tool across the school for all year levels. The Chromebooks are property of East Torrens Primary School and remain at school at all times.
Chromebooks, together with various other class communication platforms allow our students to connect and collaborate with each other and their class teacher at school and at home; ensuring effective education service delivery.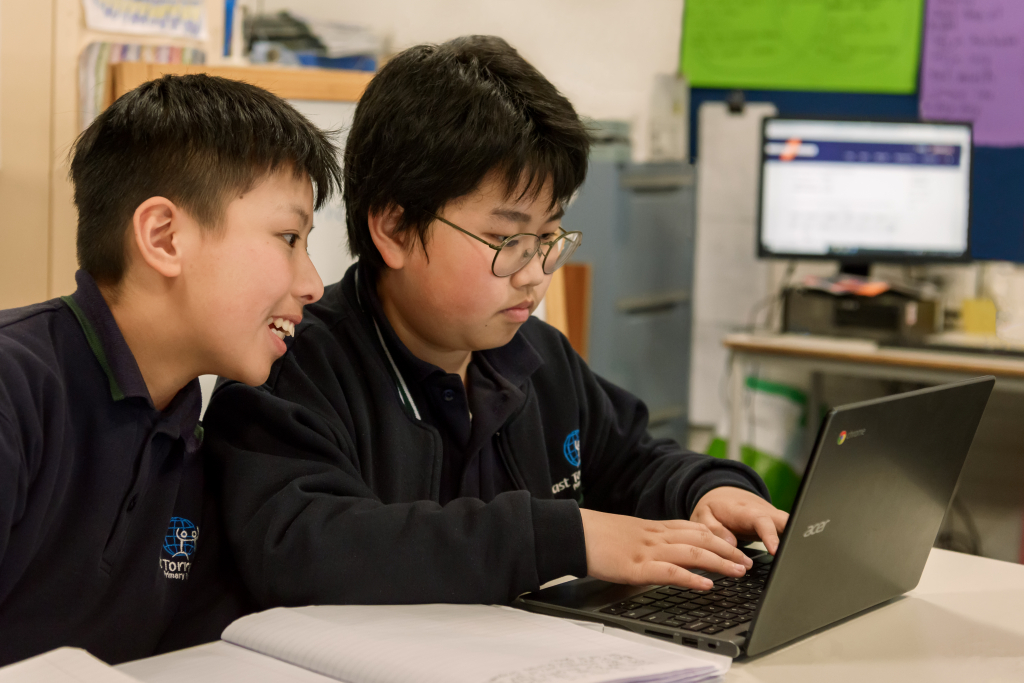 CANTEEN
We do not have a designated canteen.
FOOD EDUCATION CENTRE
Our kitchen is available for class use.